Pierre Chapo was a French designer known for his finely crafted wood furniture. Born in 1927 in the Parisian suburb of Clamart, Chapo came from a lineage of craftsmen.
He graduated in 1958 from the École Nationale Supérieure des Beaux-Arts in Paris with a degree in industrial design, and opened a shop in both Clamart and Paris.
Chapo's primary inspiration was the furniture design of Charlotte Perriand, who crafted large-scale, minimal wood and metal furniture pieces. Chapo, however, focused solely on interior décor made exclusively in wood.
He later relocated to Gordes, France and founded the Société Chapo, giving a series of lectures about woodwork from his workshop. He died in 1987 in Gordes, France.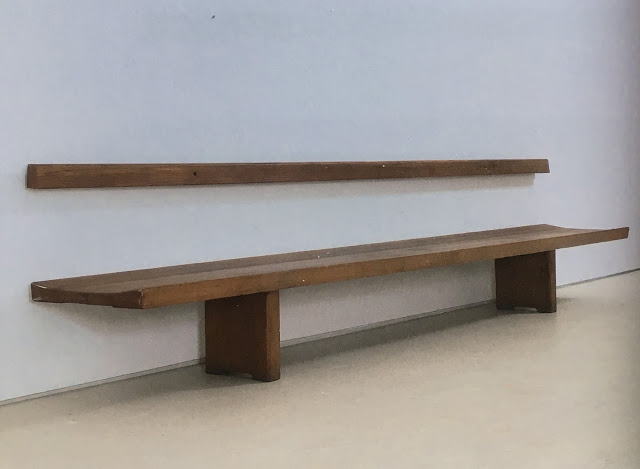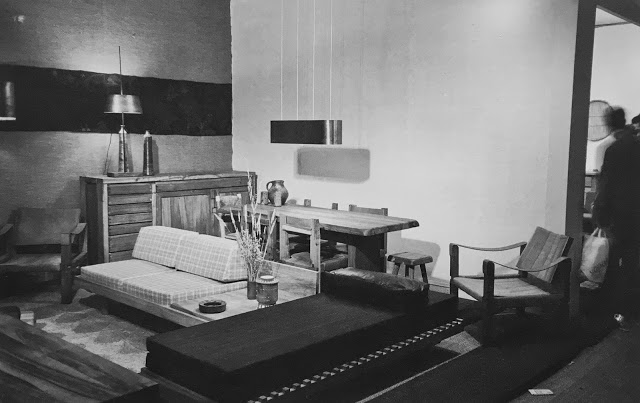 Salon des Arts Ménagers. Paris, 1965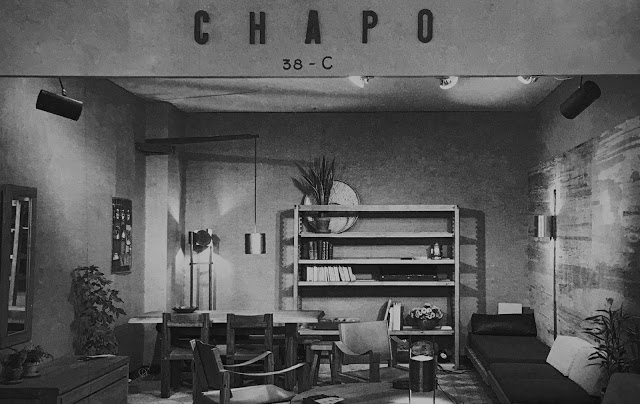 Salon des Arts Ménagers. Paris, 1965
We have multiple Pierre Chapo items for sale here at S T U D I O | C A D M I U M