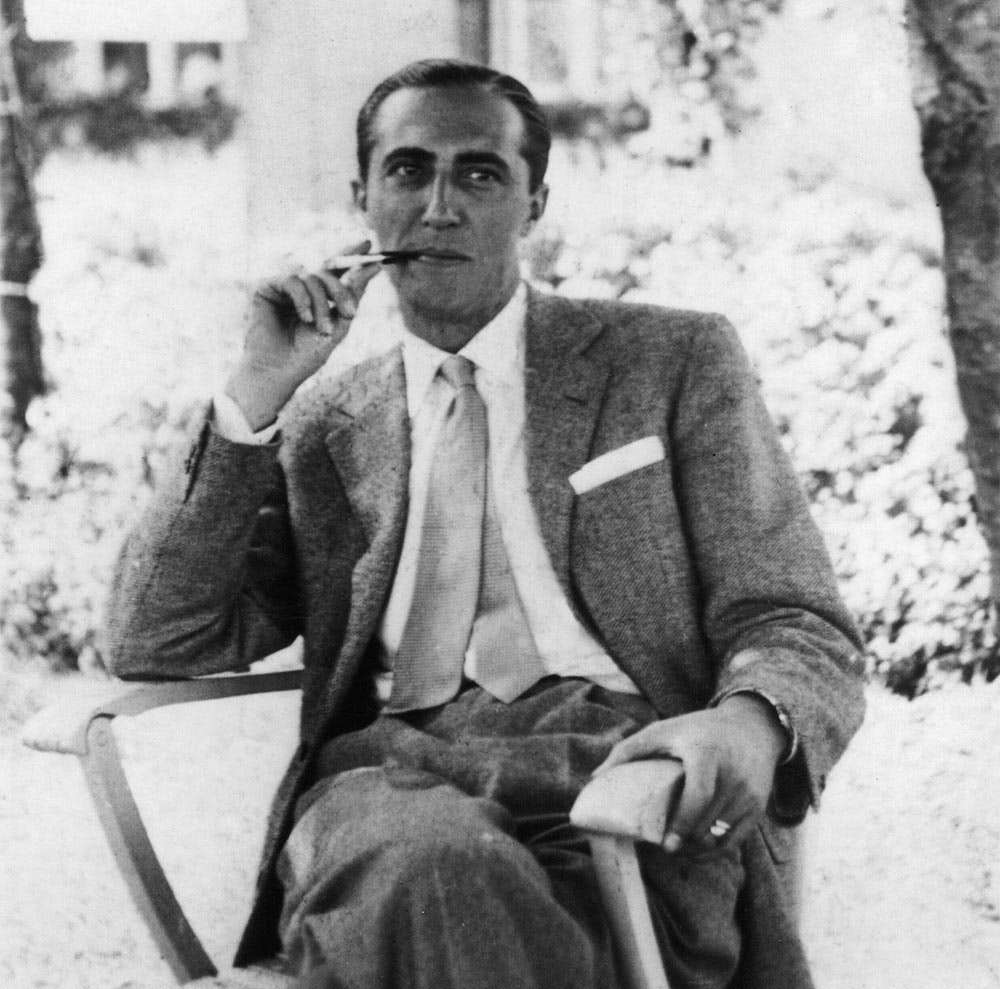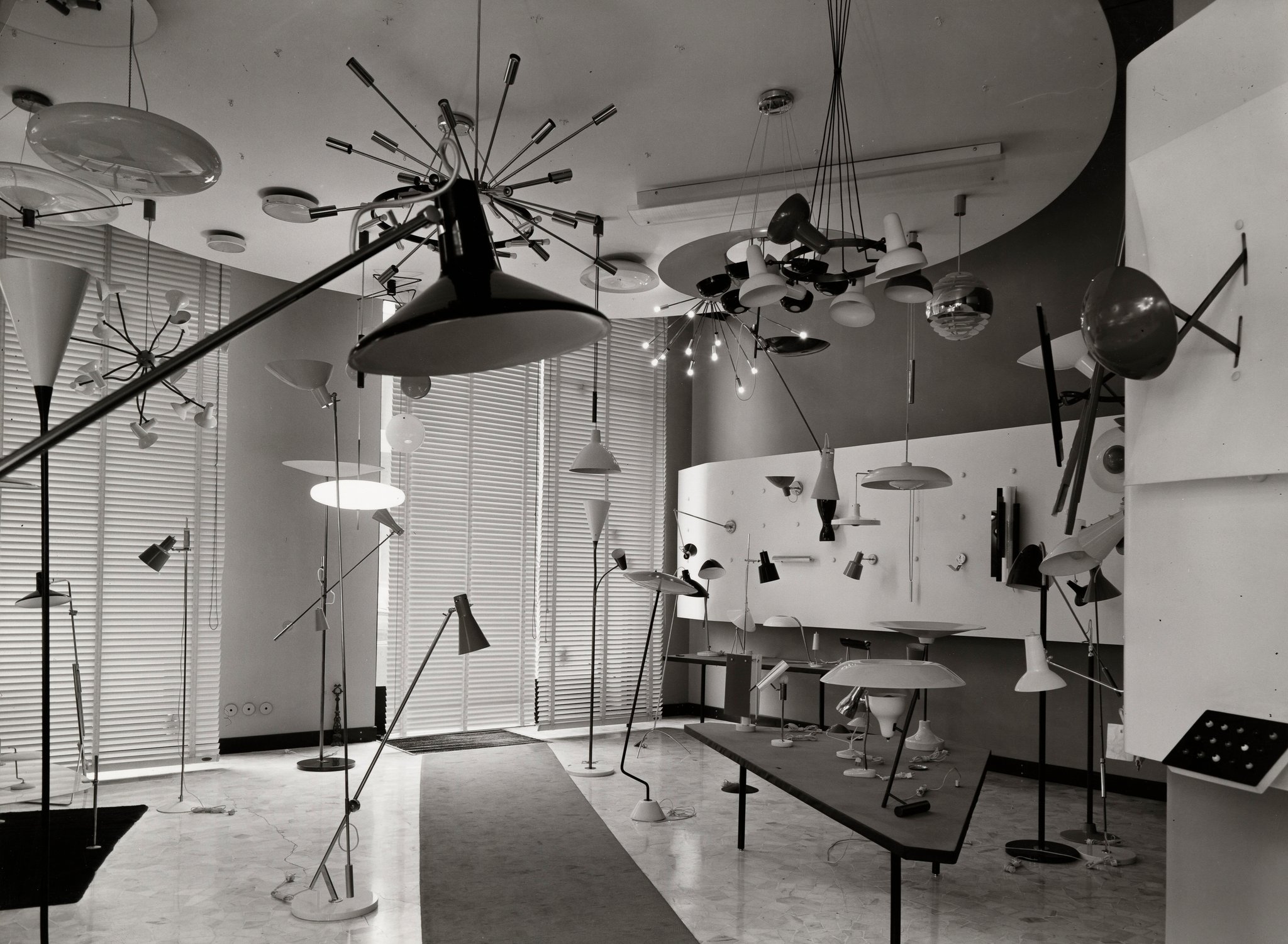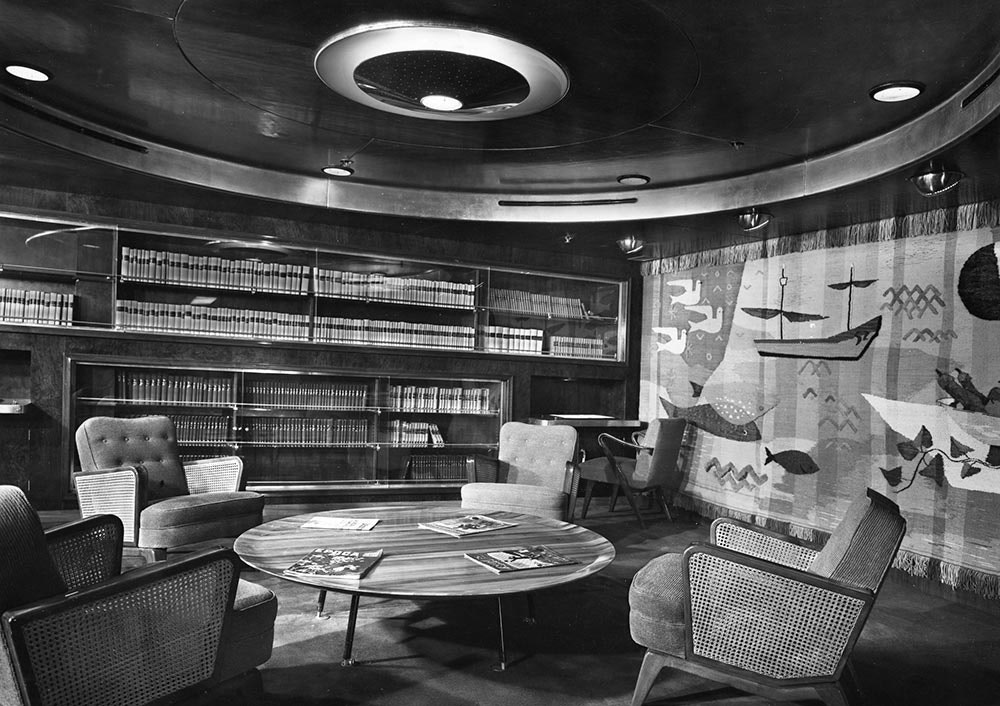 Gino Sarfatti (1912, 1985) was born in Venice on 16th September 1912. His father Riccardo, or "Dick", ran a prosperous business network, while his mother Lucia, known as Micaela, belonged to the Zuccoli family from Trieste.
Gino and his brother and sister enjoyed a childhood of economic wellbeing, immersed in the cosmopolitan atmosphere of the lagoon city. In 1930 he moved to Genoa to enrol in the Faculty of Aeronaval Engineering.
Meanwhile, however, the political situation worsened dramatically. In 1935 his father was ruined by the sea embargo resulting from sanctions imposed on Italy through the League of Nations.
At 23, Sarfatti was forced to interrupt his studies.
He moved to Milan and founded Arteluce in February 1939.
On 6th May of the same year he married Jolanda Marazza.
Arteluce opened a sales outlet in Milan's Corso Littorio, a street now called Corso Matteotti.
In 1943, due to the racial laws and bombardments of Milan, he fled with his family to Switzerland. Immediately after the Liberation he returned to Milan and reorganized the company's production.
In 1950 he embarked on an important journey to the United States, and during his absence he entrusted the art direction of Arteluce to Vittoriano Viganò.
In 1953 the shop was completely refurbished by Marco Zanuso and it became the centre of international attention.
In 1954, the 1063 and 1065 models were awarded the "Grand Prix" at the X Triennale, and the 559 model won the ADI Compasso d'Oro.
The following year, he won the prize again with the 1055 model.
In 1962 Viganò designed a new Arteluce store in Milan's Via dell Spiga.
The great volume of business involved intense commitment.
From 1949, retail production was joined by export operations and large-scale projects, the last of which included the Michelangelo and Raffaello cruise ships and the "cloudlike" Nuvola installation for the Teatro Regio in Turin.
In late 1973, Sarfatti decided to sell Arteluce to Flos, and he retired to live in his house in Griante on Lake Como.
He passed away on 6th March 1985.
We have multiple Gino Sarfatti items for sale here at  S T U D I O | C A D M I U M